Vacation Rentals with Private Hot Tubs in Santa Fe, New Mexico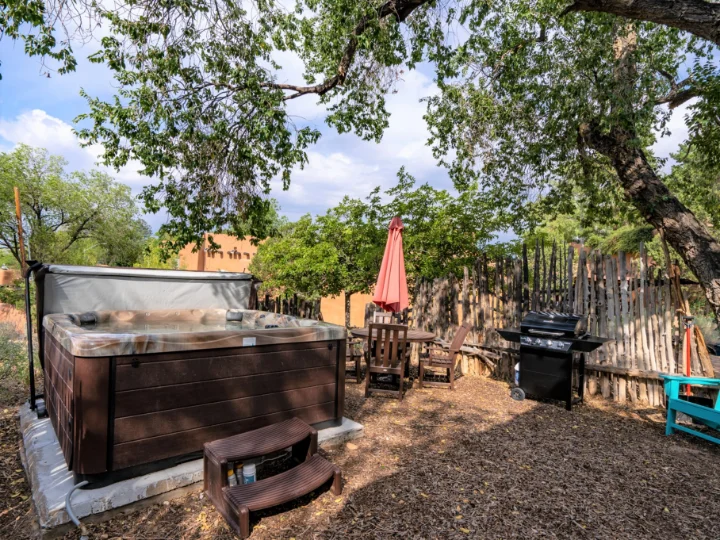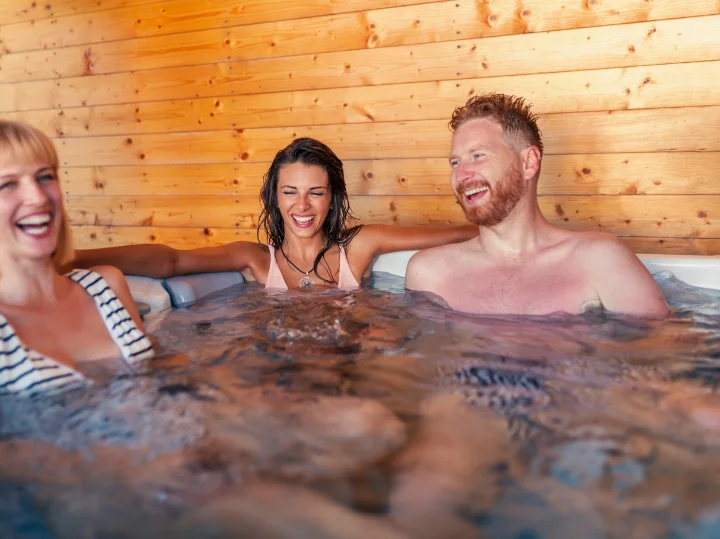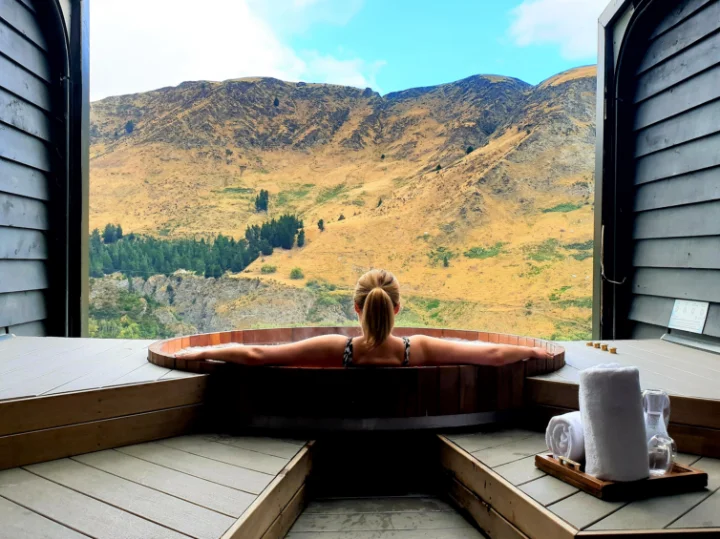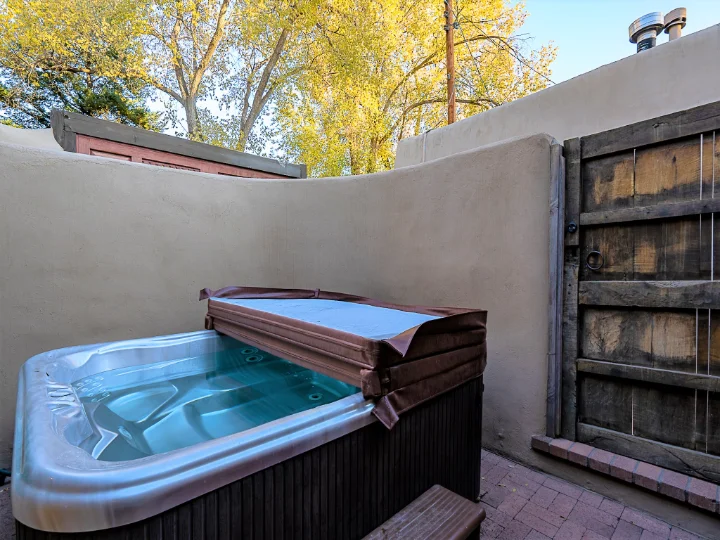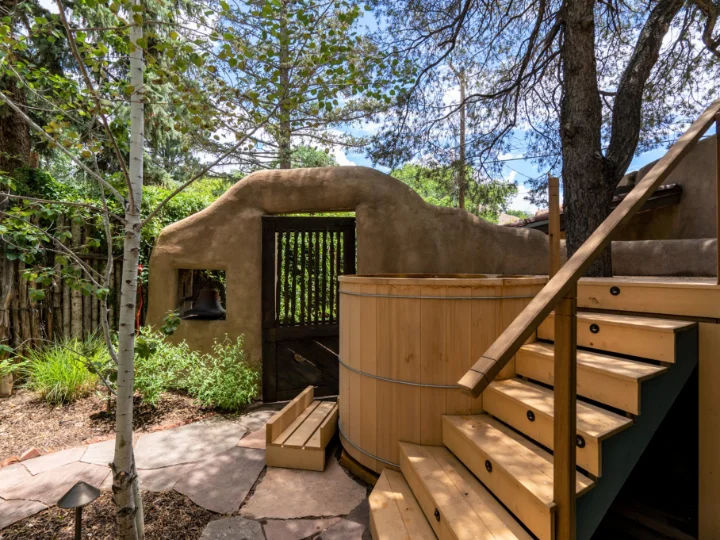 Explore Santa Fe, NM Vacation Rentals with Private Hot Tubs
Vacations are for creating memories, enjoying adventures and relaxing. A wonderful way to relax is to slip into a bubbling hot tub on your private balcony, patio or courtyard at your vacation rental in Santa Fe, NM. You can have this experience when you choose a vacation rental with a private hot tub in Santa Fe.
Santa Fe is a culturally diverse, vibrant and historic city with stunning mountain views. There's no better place to soak in the beauty of the scenery created by the Sangre de Cristo Mountains than from the comfort of your private hot tub.
Your private hot tub will surround you with the warmth you need to soak away your cares. Feel stress leave your body as you breathe in that fresh desert air and think about what adventures you will share with your loved ones the next day. Will you head downtown to the plaza to browse shops and museums? Will you dine on Southwestern cuisine at one of the tasty restaurants? Will you watch a local artist create his handcrafted works of art? Or will you drive out to one of the pueblos and experience Native American history? The world is at your fingertips when you choose a vacation in Santa Fe, NM. Talk over the day's adventures with your family as you relax in the private hot tub in your Santa Fe vacation rental.
Your vacation rental with a private hot tub in Santa Fe is a luxurious choice and includes rooms filled with comfortable furnishings, flat-screen TVs, cozy beds topped with fresh linens, pristine bathrooms with a supply of bath towels, kitchens equipped with all the major appliances, lots of space to allow you enjoy plenty of family time together yet retreat to private spaces to rest in the evenings.
Choose a Kokopelli Property Management vacation rental with a private hot tub in Santa Fe for your next Southwestern getaway. Book your preferred dates today.
Additional Information
Your Rental with a Hot Tub May Also Include:
A garden and/or mountain view
Outdoor spaces for entertaining
A gas grill
A fireplace
A downtown or remote location
Book Your Favorite Vacation Rental with a Private Hot Tub