Kokopelli Vacation Rentals with Community Pools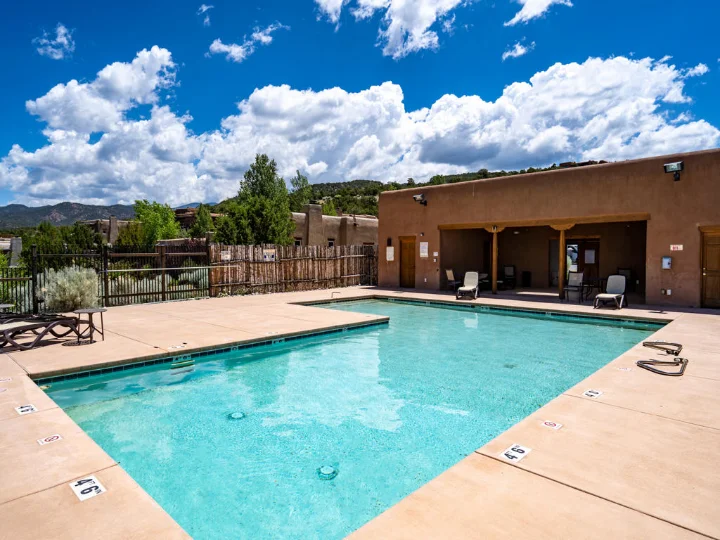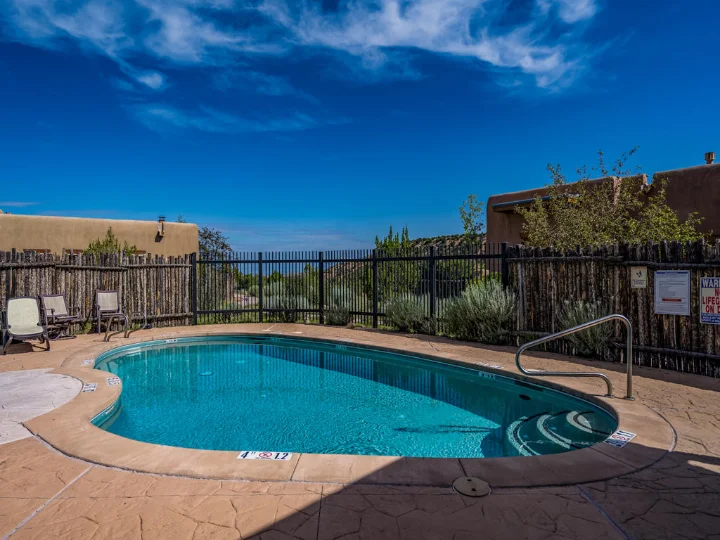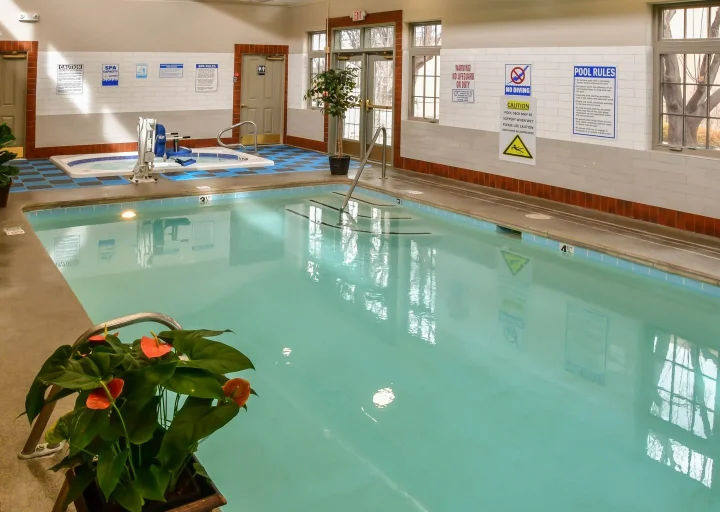 Discover Homes & Condos with Community Pools
If you're planning a vacation in Santa Fe, New Mexico, booking a vacation home or condo with a community pool can be a fantastic choice. Santa Fe is known for its gorgeous mountain views and vibrant atmosphere, making it a perfect destination for relaxation and adventure.

Kokopelli Vacation Rentals offer a wide range of condos and homes allowing you to find the perfect accommodation for your romantic retreat, group gathering or family getaway. Some of these properties offer breathtaking mountain views, while others are conveniently located near the Santa Fe Plaza, a must-visit spot for shopping, dining and entertainment.

Imagine waking up to the lovely blue skies and crisp mountain air, knowing that you can spend your day exploring the city's rich culture and history, and then come back to relax by the community pool. Take a refreshing swim before starting your daily adventures or unwind by the pool after a day of exploring Santa Fe's enchanting attractions.

Good times and unforgettable memories await you in Santa Fe, New Mexico! Book your getaway in a condo or home with a community pool today!
Book Your Favorite Santa Fe, New Mexico Rental With A Community Pool