San Mateo de Santa Fe Rentals in Santa Fe, New Mexico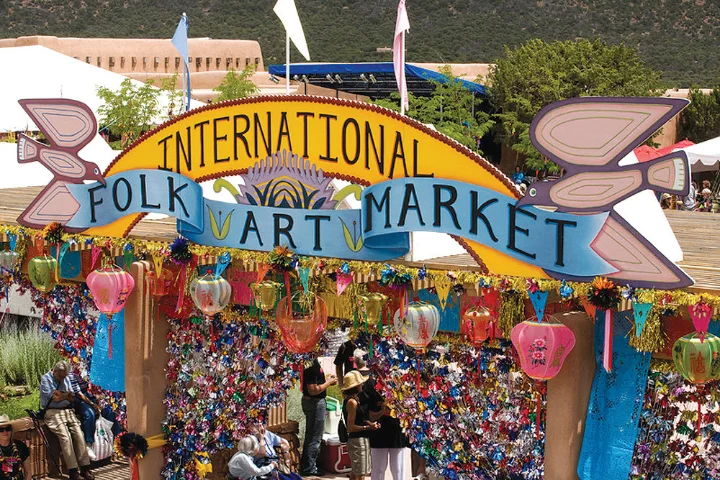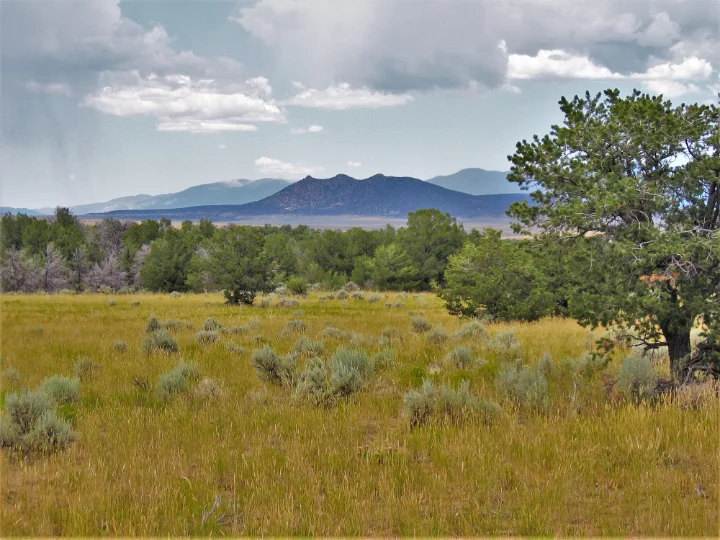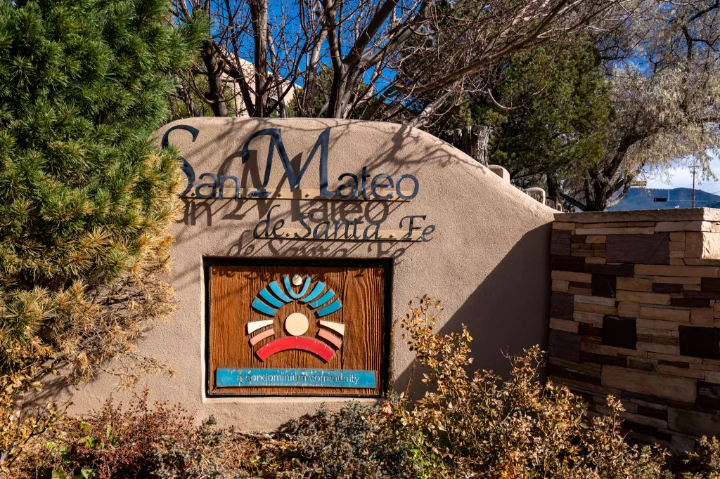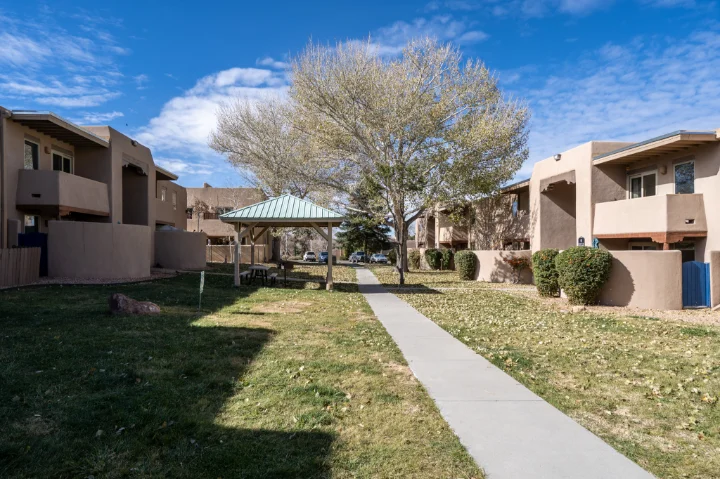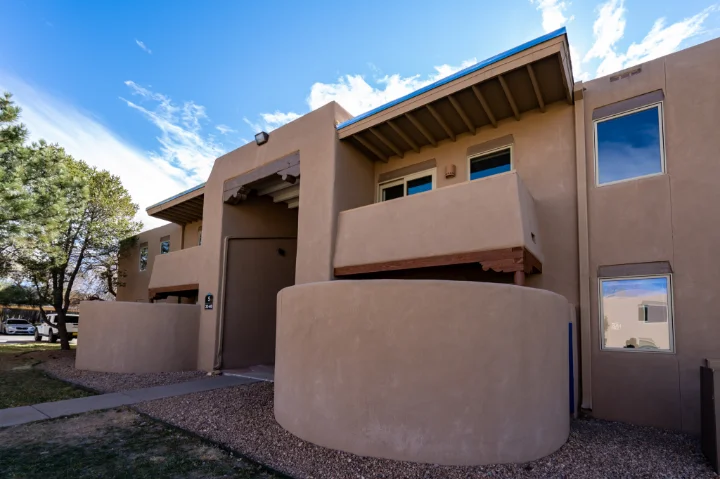 Explore San Mateo de Santa Fe Condo Rentals
When you choose a condo at the San Mateo de Santa Fe complex in the Midtown area of Santa Fe, New Mexico, you will be treated to a variety of fun, resort-style amenities plus enjoy proximity to the Santa Fe historical district, shopping and fine dining.
Vacationers staying at San Mateo de Santa Fe enjoy access to an on-site clubhouse, fitness center, and an outdoor hot tub and swimming pool. Your condo comes with a private balcony or patio, and all the furnishings you need to enjoy a comfortable, relaxing vacation.
Your condo will overlook the mountains and the green spaces surrounding the complex. The living area comes with enough seating to accommodate everyone in your party. The kitchen will be equipped like a home away from home with all the major and minor appliances you need to prepare everything from a quick snack to a full, evening meal. Community grills are also available. Bedrooms are furnished with comfortable beds topped with freshly laundered linens, and bathrooms include a supply of bath towels ready for your stay. An on-site washer and dryer mean you can wash your bath towels and clothing as often as you wish during your vacation.
Grocery stores, such as Trader Joe's and Whole Foods, are not far from your San Mateo de Santa Fe condo. You're also not far from the landmark Kaune's Neighborhood Market, where you can pick up organic ingredients for meals or prepared picnic items to take to a nearby park. The Santa Fe Farmers Market is a popular spot for picking up fresh produce and more.
A quick drive will take you to the most popular downtown Santa Fe attractions, including Santa Fe Plaza, the Georgia O'Keeffe Museum, Cross of the Martyrs and Canyon Road, where you'll find a collection of art galleries to peruse. Schedule a guided tour with Historic Walks of Santa Fe for a local perspective and insight into Santa Fe's colorful history.
Immerse yourself in the beauty and excitement of Santa Fe by booking your vacation at the San Mateo de Santa Fe complex with Kokopelli Property Management. You'll be in the middle of all the fun!
Additional Information
Trader Joe's and Whole Foods markets
Santa Fe Farmers Market
Santa Fe Plaza historic district
Canyon Road galleries

Georgia O'Keeffe Museum
Santa Fe Vacation Rentals at San Mateo de Santa Fe